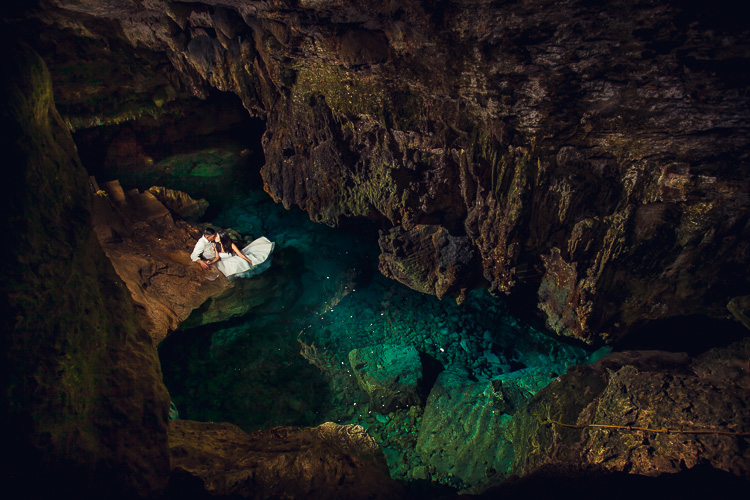 An Adventurous Cave Trash the Dress Session in Punta Cana
This adventurous Macao Beach + local cave Trash the Dress was one of my highlights of 2015.
Linda and Kenneth originally wrote in asking about having me photograph their destination wedding at the Royalton Resort in Punta Cana, DR.  Unfortunately her wedding date did not work out with my travelling schedule. Big bummer. However, I was travelling to Punta Cana a few days after her wedding, which gave just enough time to spend some time with these two before they headed back home.
The beauty of Macao beach first thing in the morning is something to behold.  There was a soft haze in the air which threw the whole beach into a warm glow as the sun came up.  We spent some time enjoying each other's company and getting some romantic shots on the beach, and then finished it off by venturing into a local cave.  Shooting in caves is one of the most exciting ways to trash the dress, however it requires lots of patience, a wee bit of bravery, and a love for adventure.  Not for everyone… but for those who go for it… the results are out of this world.
Keep exploring.  Keep adventuring.  Keep on loving. 🙂