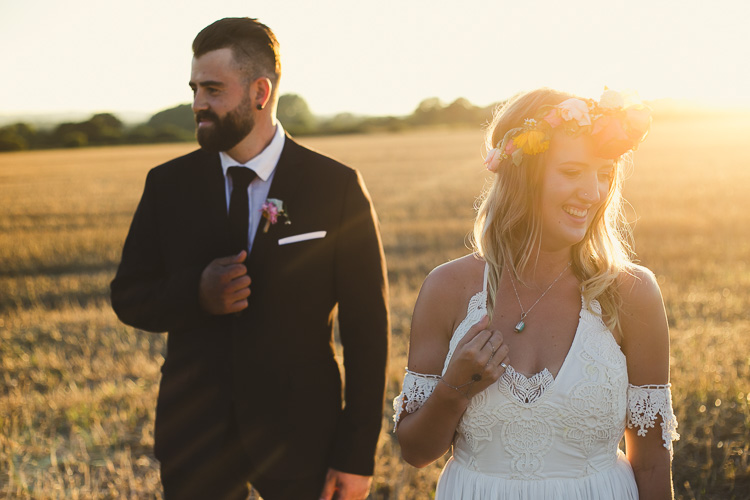 A Bohemian, English Countryside Wedding
Every once in a while, life presents you with the rarest and shall we say "coolest" of opportunities.
When Joey and Ellie first approached us about shooting their wedding in England, (where Ellie is originally from) we felt that this was one of those opportunities!
Joey and Ellie are such a unique couple with great style and a flair for the dramatic. Their wedding was such an expression of their awesome personalities!
Set in the English countryside, this wedding had quite the Bohemian flare, from Ellie's stunning dress and flower crown, to all the sweet little details at Grittenham Barn, yet had all the charm and quaintness to what you would expect an English wedding to hold. (I mean, just LOOK at that gorgeous St. Mary's Broadwater Parish Church!)
Perhaps one of the things that made this wedding so special was that we were able to tack on a little trip to Ireland afterward which has always been a dream of ours – and it was there that we found out we were pregnant and had a wee little Steingard on the way!
We hope you enjoy these photos as much as we enjoyed taking them. Congratulations to Joey & Ellie – we wish you nothing but health, wealth and happiness!
Much Love,
The Steingards