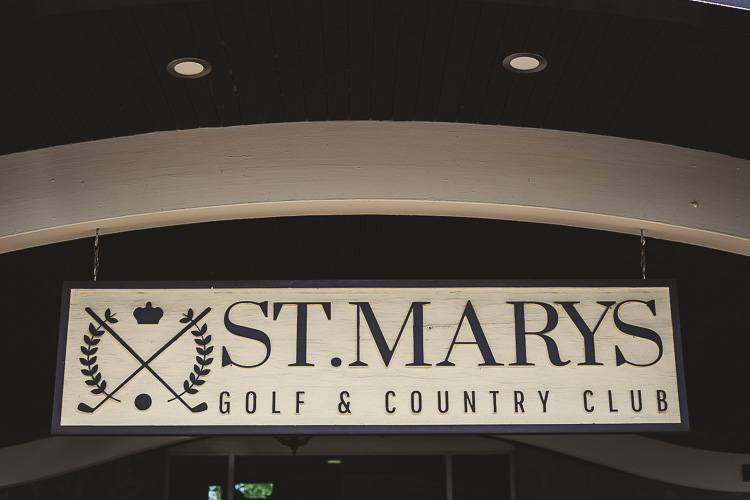 Featured Venue: St. Marys Golf and Country Club
Every once in a while, we come across a stunning venue that we get really excited about shooting in! The St. Marys Golf and Country Club is one of those venues!
Ashton Staffen (the venue's Director of Special Events) and her team are really lovely, and it is evident that she is highly respected and loved by clients and vendors alike.
These photos were taken from their Bridal Open House, which was a chance for brides to come and tour the grounds and meet vendors from the area.
Featuring outdoor and indoor ceremony spots, as well as two unique reception spaces, this venue has something for everyone!
The Hideaway Room, a seasonal space reserved for the warmer months, has a rustic, elegant feel complete with polished concrete floors and big glass garage doors and was stunningly decorated by Above and Beyond Event Design & Decor with floral accents by Lyric Flowers.
The Ballroom, is a year-round space that provides a classy, bright and beautiful feel for your day. This space was elegantly decorated by Devine Wedding Design with floral accents by The Flower Shop and More.
If you're looking for a spectacular place to have your wedding in the Stratford area, be sure to check out this venue and all it has to offer!
Much Love,
The Steingards