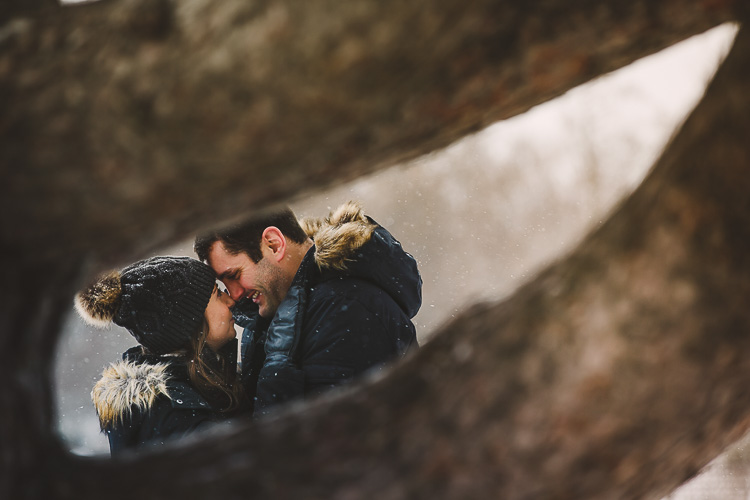 A Surprise Snowy Stratford Engagement Shoot
In honour of the upcoming winter season, we thought we would share this pretty special winter engagement shoot!
Al & Tara are Stratford residents like ourselves and were excited about doing some engagement photos before their wedding.
What Tara didn't know, was that Al had secretly been in contact with us about doing a surprise engagement shoot on the day of Tara's birthday!
Now, to most people this sounds like a wonderful idea….to me (Michael) I had my reservations because….well…let's just say that Kailyn isn't always one for surprises!
Al first took her for lunch and then suggested they go for a walk to Tom Patterson Island. As they came upon our arranged meeting spot Tara saw me and said "Hey! That's our wedding photographer!" and the surprise was revealed.
We had absolutely perfect weather as far as winter goes and we were able to get some great shots around Stratford.
Many people want to do photos in Spring, or Summer or Fall, however if you're willing to brave the cold in Winter, you end up with some really beautiful, unique and romantic shots like the ones below!
Much Love,
The Steingards